We are dedicated to helping people find God, grow their faith, and discover their purpose. Accomplishing that mission goes beyond attending a Saturday night service. We believe it's important to find a community to help you live out your faith. We're committed to impacting our church, our communities, and our world.
These are written that you may believe that Jesus is the Christ, the Son of God, and that believing you may have life in His name - John 20:31
To impact the world with the love of God by having a genuine relationship with Jesus Christ through our worship and obedience "You are the light of the world. A town built on a hill cannot be hidden. Neither do people light a lamp and put in under a bowl. Instead they put it on its stand, and it gives light to everyone in the house. Matthew 5:14-15
What are Saturday nights about? Its about reaching the lost. Church is to be an instrument of evangelism, not only a gathering place for believers. Saturday nights are about celebrating Jesus Christ and the fellowship we have with Him. It's also about connecting with people.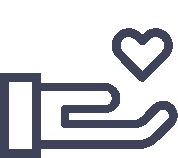 "I am always amazed by my God and how He works in our lives. He gives us wonderful opportunities and places people around us that He uses to uplift and restore us. I'm so thankful for Pastor Xavier, he has been that "person" for me. I began listening to his Morning Messages and realized how spiritually thirsty I had become. It felt like I was walking out of a desert and being offered a glass of cool water. The more I listened the more I wanted. I started attending church services and was astounded that night after night the message seemed tailor made for me. I feel so blessed." Rosana, 70